The 1st HMS Exeter was a third rate, 70 gun Ship-of-the-line.

Built by Johnson Shipbuilders of Blackwall, she was launched in 1680. 150ft long and 38ft wide, and of 1,030 tons builders measurement.

Survived the Battle of Beachy Head on 20-June-1690, against the French.

While at Plymouth on 12-Sept-1691 she was damaged in an explosion, after which she was classed as a hulk in 1697.

On 24-May-1697 she was ordered to be broken up, which was done in Portsmouth in 1717.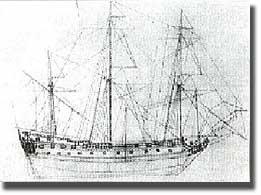 Other HMS Exeter
- 1st HMS Exeter
- 2nd HMS Exeter
- 3rd HMS Exeter
- 4th HMS Exeter
- 5th HMS Exeter
- Plans/Schematics
- Pictures
- Full Battle Honours
Outside Links
- Official Website
- Associated Sites
- Related Sites